Release - Council Announces Essa's First Honorary Youth Mayors
At its meeting of May 18, 2022, Council recognized the passionate spirit and community contributions of five youth members from Essa Township by pronouncing Sapphira, Bricky, Robert, Logan and Sarah as Essa's first Honorary Mayors since 1850.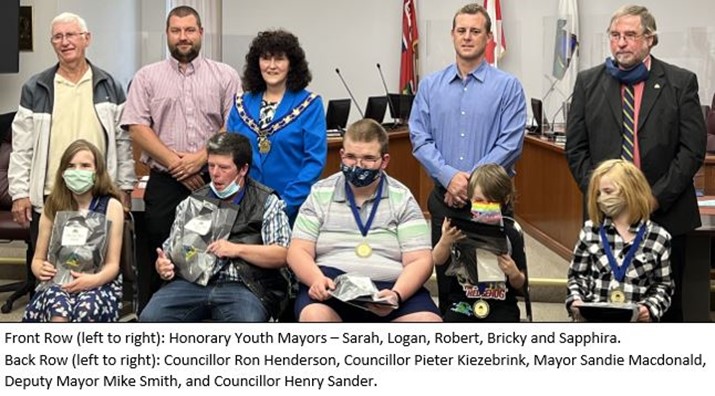 Mayor Macdonald stated that the passion and positivity of each Honorary Youth Mayor as well as their commitment to attending events and bettering the communities in Essa Township "represents what Council believes to be a special part of being a resident and member of the community".
The five youth enthusiastically accepted the role of Honorary Youth Mayors and will be tasked with attending community events with Council from May 18 to August 31, 2022.
Congratulations to Sapphira, Bricky, Robert, Logan and Sarah!